At Whistler Dental, we are happy to offer a family-friendly environment. Our team has plenty of experience with children of all ages. We make it a priority to ensure that children feel comfortable and relaxed.
Does Your Child Experience...
If you child has any of these symptoms please call our office to schedule a consultation. Whistler Dental is proud to screen for proper craniofacial growth and development.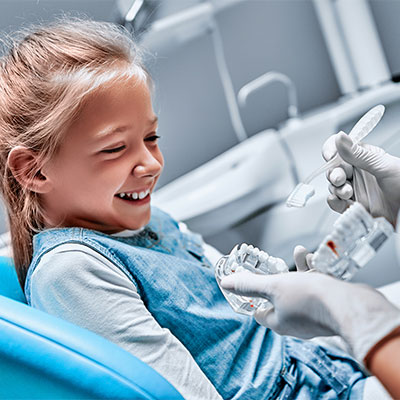 The first visit to our dental office is meant to introduce your child to the dentist, help your child feel comfortable, and give your dentist a benchmark for future dental visits.
The first dental appointment for small children will usually involve:
The dentist showing your child how to brush their teeth
An explanation of how to keep their teeth clean by eating nutritious food and avoiding 'sugar bugs'
An introduction to the dental instruments and a quick polish of your child's teeth
An examination of your child's teeth, their position, and the general oral environment
A special reward at the end!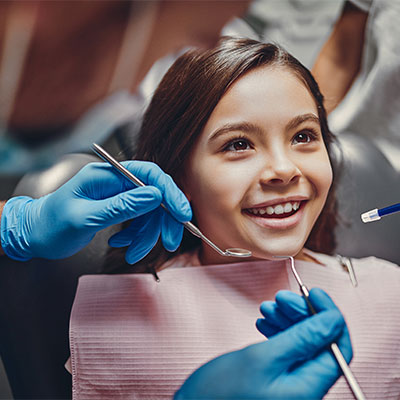 Dealing with anxious children
It is completely normal for a child to feel nervous when visiting the dentist for the first time. You can help minimize your child's anxiety in several ways:
Talk to your child in advance about what is going to happen during their dental visit.
Read books with your child that demonstrate positive dental experiences.
Make the dental visit a fun experience so that your child will be more likely to associate positive memories with going to the dentist.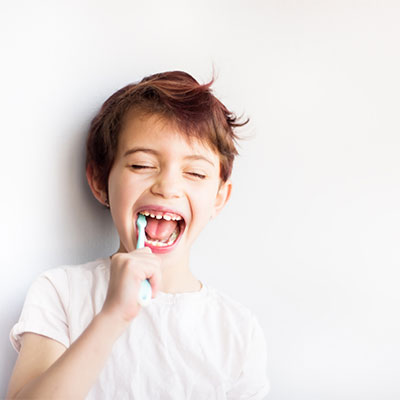 Oral care in between check ups
In between dental visits, you can encourage optimal dental care for your child:
Choose a soft, child-sized brush and help you child brush their teeth twice a day; after breakfast and before bed. Children up until about five years old will require help or supervision when brushing.
If your child has a sucking habit, try to stop this as soon as possible. Ongoing sucking habits can lead to potential tooth misalignment.
Keep your child away from starchy and sugary snacks which can lead to dental decay. Encourage a healthy whole-food diet, and teach your child the importance of staying away from sugary drinks, processed foods and candy.